Travel, Hotels & Things to Do in Pittsburgh
ART && CODE 3D takes place on the campus of Carnegie Mellon University, a mid-sized private university located in the midst of Pittsburgh's Oakland neighborhood – a bustling hub of schools, museums, galleries and historical sites, ethnic restaurants and shops. The area surrounding campus is attractive, relatively safe and pedestrian-friendly. If you're staying at one of the hotels listed below, chances are you won't need a car.
Additional information on this page:
Google map showing campus, hotels, nearby restaurants, bars and art galleries.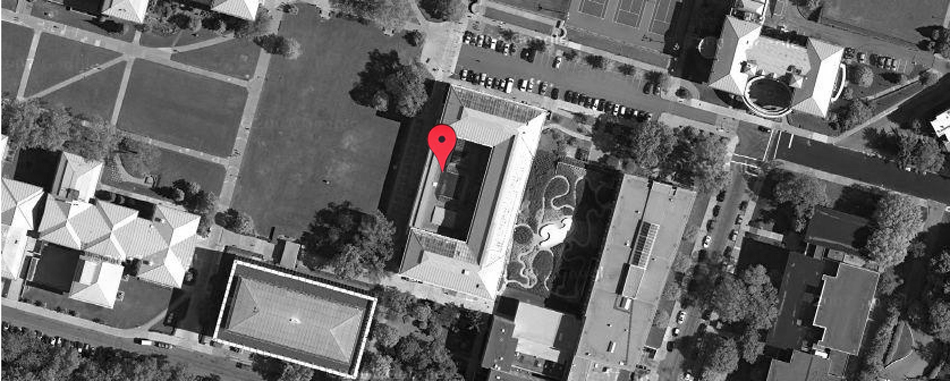 ---
Getting to campus from Pittsburgh International Airport (PIT)
---
Taking a bus to Pittsburgh from out-of-town
If you're looking for a cheaper alternative to flying, Megabus has service to Pittsburgh from several cities in New York, Ohio and Pennsylvania, as well as Washington DC and Toronto. The buses have power outlets and free wi-fi.
---
Driving and parking at Carnegie Mellon
The conference will be held in Baker Hall and the College of Fine Arts building (CFA) located on Frew Street at the rear of campus (here's a campus map). The metered parking spots along Frew Street are expensive — we suggest parking in the East Campus Garage instead. The garage is free on the weekends and cost $10 for all-day parking on weekdays. For full details, see the driving directions and parking rates and locations on Carnegie Mellon's website.
---
Hotels
We have reserved a block of rooms at the Holiday Inn Oakland (University of Pittsburgh), 100 Lytton Avenue, Pittsburgh, PA 15213. Reserve your room on their website or by calling 1-800-864-8287 — and be sure to tell them you're coming for Art && Code in order to secure our special room rate of $149.34 (including tax) at this hotel (for online reservations, use the 3-letter code ART).
Here are some additional hotels within walking distance of Carnegie Mellon:
Wyndham Pittsburgh University Place
3454 Forbes Avenue, Pittsburgh, PA 15213
Tel: 412-683-2040
Quality Inn University Center
3401 Blvd of the Allies, Pittsburgh, PA 15213
Tel: (412) 683-6100
Hampton Inn Pittsburgh – University Center
3315 Hamlet St., Pittsburgh, PA 15213
Tel: (412) 681-1000
Marriott Courtyard Pittsburgh Shadyside
5308 Liberty Avenue, Pittsburgh, PA 15224
Tel: 412-683-3113
If you are interested in sharing a room, please contact Conference Manager Drue Miller: drue [at] drue [dot] com.
---
Getting around by bus or cab
---
Bars and restaurants near campus
Tasty lunches will be served (on Saturday and Sunday of ART && CODE) to participants who have reserved a lunch ticket in advance. Vegetarian meals are available; please request this when you register. But hey, if you're still looking for other eats in the area, we recommend:
---
Activities and shopping within walking distance of campus
---

View Art && Code 3D in a larger map